The Aztecs stone calendar.
Submitted by: Kimia Nawshin 8e2
<![if !vml]>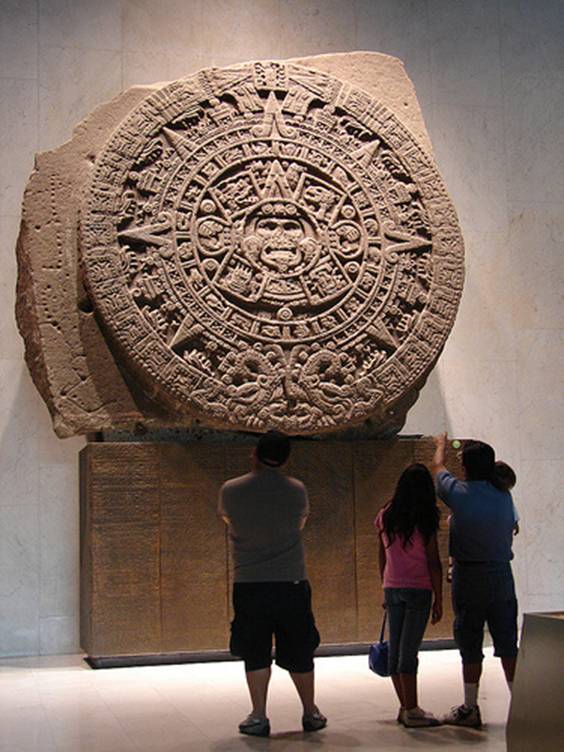 <![endif]>
Summary
| | |
| --- | --- |
| Nahuatl | Translation |
| | Caiman or aquatic monster |
| | Wind |
| Calli | House |
| Cuetzpalin | Lizard |
| Coatl | Snake |
| Miquiztli | Death |
| | |
| Tochtli | Rabbit |
| Atl | Water |
| Itzcuintli | Dog |
| Ozomahtli | Monkey |
| Malinalli | Grass |
| Acatl | Reed |
| Ocelotl | |
| Cuauhtli | Eagle |
| Cozcacuauhtli | Vulture |
| Ollin | Movement or Earthquake |
| Tecpatl | Flint or Knife |
| Quiahuitl | Rain |
| Xochitl | Flower |
The Aztec stone calendar in National Museum of Anthropology, Mexico City was discovered in December 17, 1790 while repairing a cathedral in Mexico City. The description (appearance) of this calendar is itís 12 feet (3.7m), it weighs 24 tons(48 000 lbs) and it was carved from basalt a solidified lava. From the time when the and Tonalpohualli calendar was made, every aspects of the Aztecs life were coordinated by them. The first calendar was called, the Xiuhpohualli (Xiuh=year, pohualli=count), this calendar was considered to be the agricultural calendar, because it was based on the sun. The year was made of eighteen 20-day "month," called veintenas or metztli, also five extra days called nemontemi at the end of each year because they were considered unlucky days. The second calendar was called Tonalpohualli (Tonal=day, pohualli=count) or the sacred calendar. This calendar consists of 260 days which are 20 groups of13 day periods. With 20 groups each represented by a sign.
Why are these calendars important to the Aztecs?
Xiuhpohualli: This calendar was very important to the Aztecs because it gave the Aztec an order to follow. The Xiuhpohualli calendar told them when was the right time to do a certain job and when it was not a good time. This calendar had sections that closely followed the festivals, seasons, agricultural activities, etc. Each 18 day period was represented by a symbol.
<![if !vml]>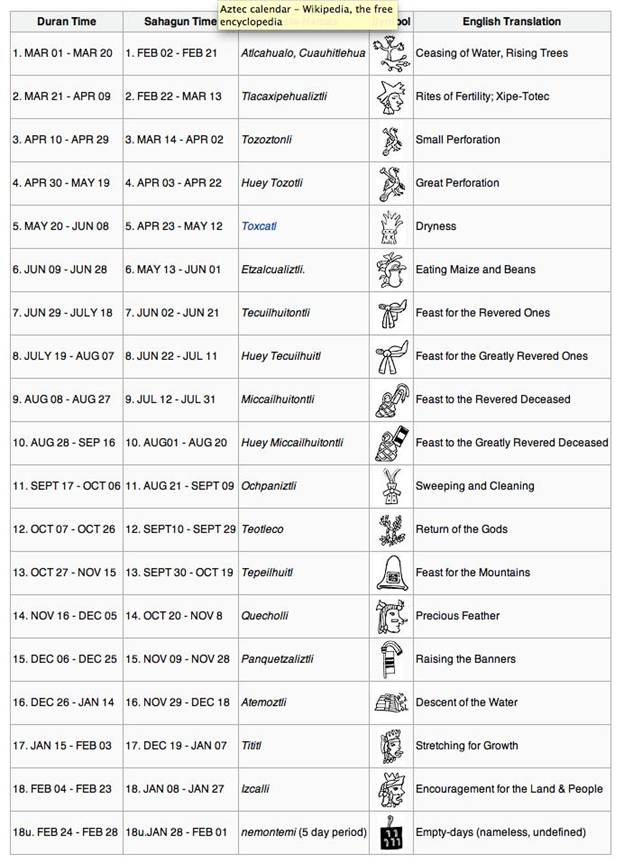 <![endif]>
Tonalpohualli: this calendar was considered as the sacred calendar and it was very significant to the Aztecs. It was important to the Aztecs because all the rituals, ceremonies, sacrifices, etc. was divided among the gods in a calendar with 20 sign each assigned to 13 numbers. It made the Aztecs life way easier.
<![if !vml]>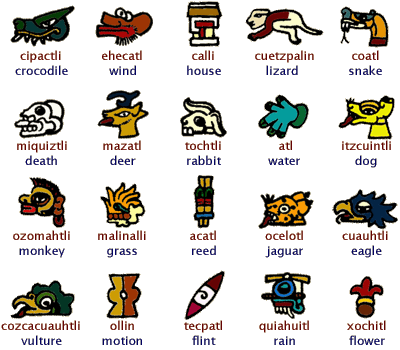 <![endif]>
http://en.wikipedia.org/wiki/Aztec_calendar_stone
http://www.crystalinks.com/aztecalendar.html
http://en.wikipedia.org/wiki/Xiuhpohualli
http://www.aztec-history.com/aztec-calendar-stone.html
textbook